LT

Your shopping cart is empty.
Welcome to BIKKO International bicycle internet shop
Please select your country of residence
You can change the selection afterwards in the top right corner.
Please note: if you are from Estonia, Finland, Latvia, or Lithuania you will be redirected to local dedicated bicycle internet shop.
Bicycle preparation options
Description - Lock Abus 6806K/85 grey star (square chain)
The Catena 6806 is a chain lock in good ABUS quality: Light and space-saving, yet robust and stable. The Catena 6806 combines the principle of the successful predecessor Catena 685 with the forward-looking security technology from ABUS. Chain locks have always enjoyed great popularity among experienced cyclists. This is not surprising, as they have some unique properties. Just like the Catena 6806. For one thing, the lock is lightweight and easy to transport. It can be stored folded in a bag or alternatively wrapped around the seat post of the bike. On the other hand, it is so flexible that it is possible to chain your bike to almost any location without any problems. The Catena 6806 can still fit in even in the tightest of spaces and can be used whenever the bike is used.Locking type: keyGood protection at low theft risk Recommended for securing entry level bicycles 6 mm thick square chain with textile sleeve that prevents damage to paintwork The chain is made of specially hardened steel Easy to transport as the chain can be wrapped compactly around the seat postVery easy handling, because only one end of the chain has to be locked Weight: ~880 g
Product Details
Product name

Lock Abus 6806K/85 grey star (square chain)

Product code

LOCK356

Manufacturer

Barcode

4003318902857
Reviews about - Lock Abus 6806K/85 grey star (square chain)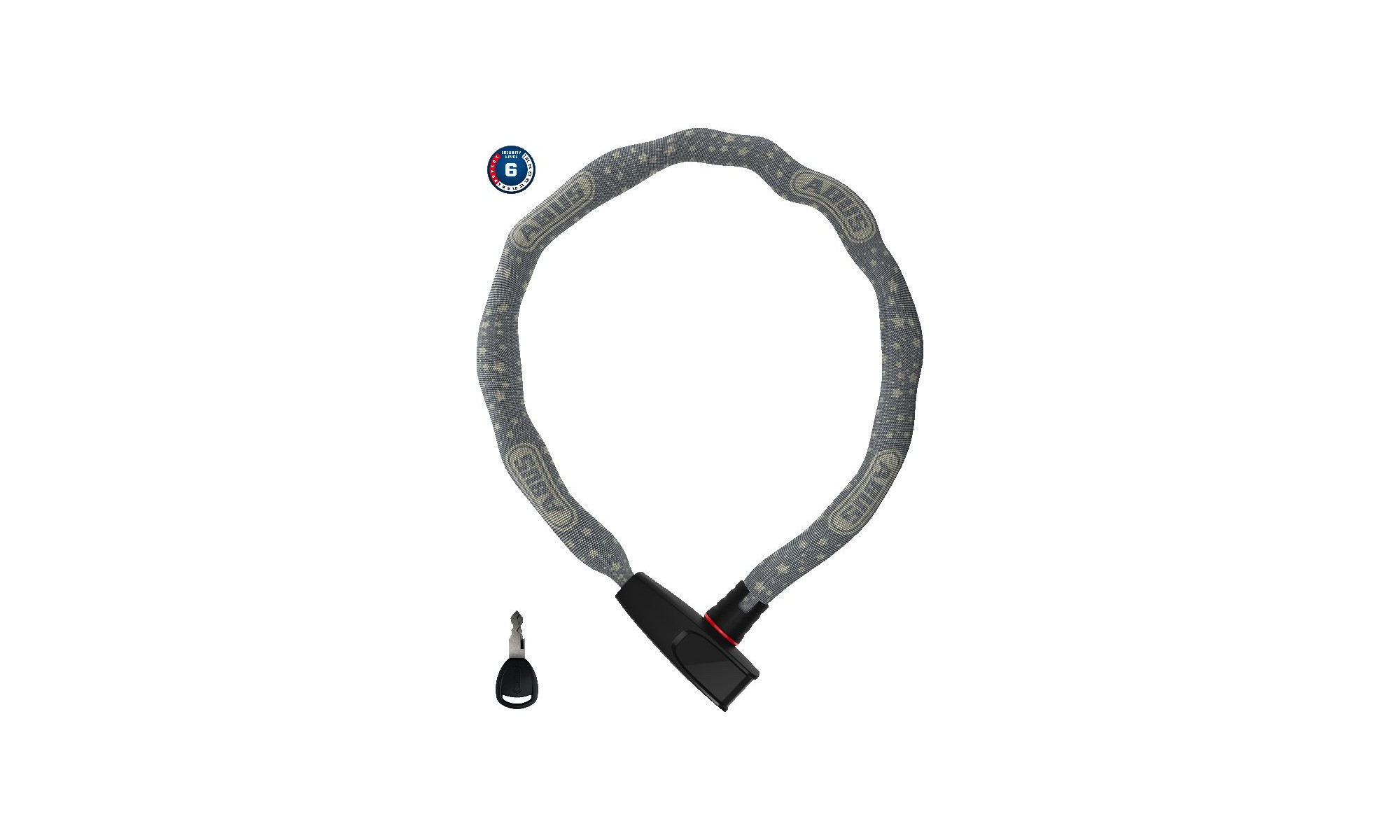 Cookies
In order to ensure the quality of your browsing, this website uses cookies for statistical and marketing purposes . By clicking the "Accept" button or continuing to browse, you confirm your consent to the saving of cookies. You can withdraw your consent at any time by changing your internet browser settings and deleting saved cookies. More information
Targeted cookies
Third party cookies used for analytics purposes.
Also, these cookies are used to present customized advertisements to you. They limit ads so that you only see them a certain number of times and help us measure the effectiveness of our advertising campaigns.
Functionality cookies (essential)
Necessary for browsing the website and using its functions.
Improve your browsing experience by remembering previously made settings and choices.