LT

Your shopping cart is empty.
Welcome to BIKKO International bicycle internet shop
Please select your country of residence
You can change the selection afterwards in the top right corner.
Please note: if you are from Estonia, Finland, Latvia, or Lithuania you will be redirected to local dedicated bicycle internet shop.
Bicycle preparation options
Description - Lock ACID folding RIGID 100 PURE
The high-security RIGID 100 PURE folding lock is constructed from high-performance, hardened stainless steel and is certified as meeting the rigorous ART1 theft-prevention standard. A strong spring-loaded bolt makes it incredibly easy to use and close securely. The slim, elegant design doesn't just look good – it also shaves weight from the 100cm folding lock to make it practical. Fits to virtually any bike. A low-profile side-opening bracket is simple to screw on in a range of positions or attach using the anti-slip touch fastener. Premium-quality materials and precise workmanship will fend off the most determined theft attempts and stand up to extreme weather conditions. Perfect protection, wherever you are.
Product technical specifications
High-security disk cylinder
Plastic covers protect the frame from scratches
ART1 Certification
Specially hardened locking bolt
Stainless high performance steel
Ice spray tested
Saw protection
Wear-resistant
Certified pollutant-free
Holder with additional velcro fastening and two M5 screws
Incl. three keys;
SIZE: 7 x 1000 mm
MATERIAL: steel, plastic
WEIGHT: 930 g
Product Details
Product name

Lock ACID folding RIGID 100 PURE

Product code

LOCK291

Manufacturer

Barcode

4054571151544
Reviews about - Lock ACID folding RIGID 100 PURE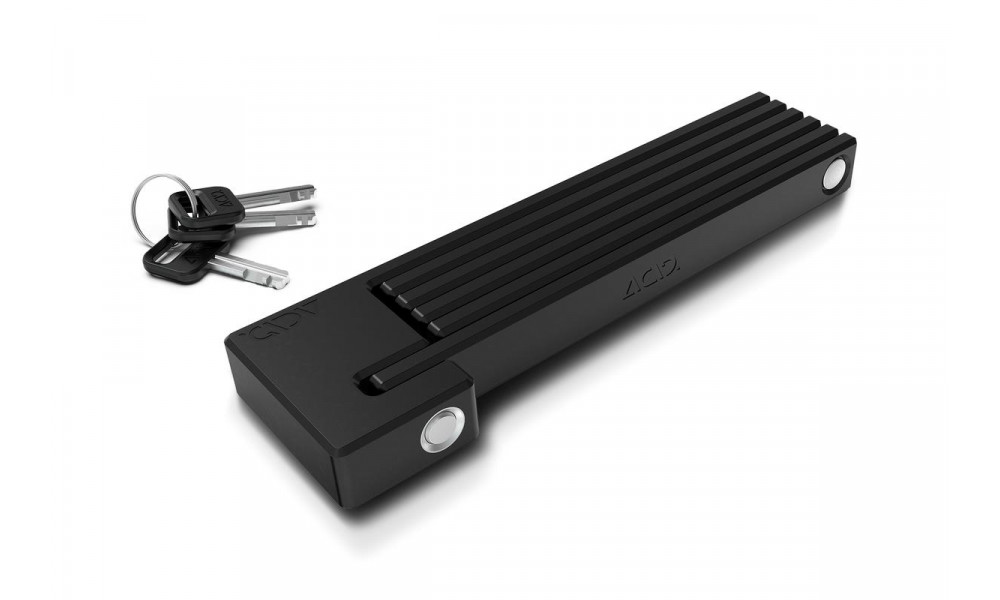 Cookies
In order to ensure the quality of your browsing, this website uses cookies for statistical and marketing purposes . By clicking the "Accept" button or continuing to browse, you confirm your consent to the saving of cookies. You can withdraw your consent at any time by changing your internet browser settings and deleting saved cookies. More information
Targeted cookies
Third party cookies used for analytics purposes.
Also, these cookies are used to present customized advertisements to you. They limit ads so that you only see them a certain number of times and help us measure the effectiveness of our advertising campaigns.
Functionality cookies (essential)
Necessary for browsing the website and using its functions.
Improve your browsing experience by remembering previously made settings and choices.