Description - Bicycle Romet Orkan M Lite 28" 2023 black-gold
At ROMET, we want everyone to be able to find the best bike for them. We are convinced that bikes can change the world, as can those who use them. We create bicycles for aspiring cyclists as well as people who see them as an economical means of transport and a functional object, so that everyone can enjoy riding in the way th ey prefer and benefit from a bicycle tailored to their individual needs. We manufacture the frames of Romet bikes in Poland, in a robotised factory, using the most up-to-date global technologies.
Train, relax, commute. Do not choose between convenience and speed. Have both! Deep dive into adventures that awaits you on the road.
The ROMET CROSS collection is made up of men's and women's bikes designed for recreational riding almost on any terrain. Comfortable geometry and suspension forks combined with large 28 inch wheels, equipped with off-road tyres - make them ideal multi-purpose bikes where speed of travel does not force a compromise on comfort. ROMET CROSS bikes have drivetrains with a large number and range of gear ratios to make pedalling both uphill and downhill easy and efficient. We added height-adjustable seatposts and sporty saddles to the aluminium frames in two shapes: classic and with a slightly lowered, bent top tube for comfortable ascent and descent to ensure the most comfortable mileage over varied terrain. ROMET CROSS bikes are just as fast and versatile on asphalt roads as they are on easy terrain off the beaten track, and the straight handlebars provide confident and easy handling.
Bicycle technical specifications
Frame and suspension
Frame:
Frame geometry can be found in the last pages of catalogue: https://bit.ly/ROMET_2023__main_catalogue
Drivetrain
Drivetrain groupset:
Shimano Altus
Drivetrain type:
External gears
Rear derailleur:
Shimano Altus RD-M310
Front derailleur:
Shimano FD-TY510
Shifters:
Front: Shimano Revoshift RS-35 3 speed / Rear: Shimano Revoshift RS-35 7 speed
Crankset:
Cyclone CTL-3 328 48/38/28 170/175 mm
Brake system
Type of brakes:
V-Brake (rim brake)
Wheels
Rims:
aluminium doublewall
Saddle and components
Seat post:
aluminium 31,6 mm 350 mm
Accessories
Mudguards:
NOT INCLUDED (purchased separately)
Kickstand:
NOT INCLUDED (purchased separately)
Product Details
Product name

Bicycle Romet Orkan M Lite 28" 2023 black-gold

Product code

2328528

Manufacturer

Barcode

5904803145515

Type

Man

Frame material

Aluminium

Front suspension

Yes

Rear suspension

No

Disc brakes

No

Year

2023
More
Less
Bicycle preparation options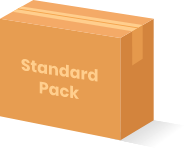 Manufacturer's packaging
You will need to prepare the bicycle for riding yourself -
Free
/ Delivery time 5-10 business days
The bicycle is sent in the original manufacturer's packaging (usually with the front wheel, handlebar, and saddle removed), which ensures the safety of the items during storage and transportation. When purchasing of a bicycle in such a packaging, the Buyer himself or his chosen bicycle mechanic must properly prepare it for use - assemble, tighten, and adjust it.
Reviews about - Bicycle Romet Orkan M Lite 28" 2023 black-gold