Description - Bicycle PUKY CYKE 16-1 Alu Freewheel berry/white
The PUKY CYKE 16-1 children's bike with freewheel brings the fun of movement and the feeling of freedom to kids from the age of 4. The child-friendly frame geometry and lightweight aluminium components as well as the PUKY SAFETY SET make CYKE the most reliable companion for little riders.
The children's bike has a coaster brake and a high-quality V-brake system that bring children safely to a halt. The aluminum components and the PUKY SAFETY SET, which includes grip pads, a bell, safety grips on the handlebars and reflectors, make the CYKE a particularly pleasant and reliable everyday companion. With 16" wheels and aluminum rims, this bike is both robust and sporty. Another highlight is the child-friendly, non-slip pedal with reflector.
Product technical specifications
Age: 4+
Body size: 105 to 125 cm
Step height: 49 to 57 cm
PUKY safety set
Freewheel
Safety handlebar grips
Lightweight aluminum components (rims, handlebars, Ahead stem)
Child-friendly non-slip pedals
Side stand
Shock resistant powder coating
Lightweight aluminum frame
Child-friendly brake lever
Coaster brake + V-brake (front)
Height adjustable saddle
Weight (kg): 7.6
WEIGHT OPTIMIZED COMPONENTS - Aluminum has long been proven as a frame material for bicycles. Lightweight, strong and rust-free - three key advantages that distinguish aluminum from steel. All our CYKE models have a noble aluminum frame, as well as other weight-optimized components such as handlebars, cranks and rims.
CHILD-FRIENDLY ERGONOMICS - Children have a smaller field of vision than adults, i.e. they perceive their surroundings only in a limited angle of vision. This restriction harbors dangers, especially in areas close to traffic. For this reason, it is particularly important that children sit as upright as possible on their bicycles. Only a relaxed, upright posture enables children to perceive their surroundings optimally while riding a bicycle and thus provides the basis for a safe riding behavior. Since the center of gravity of children, unlike adults, is in the upper half of the body, it is also particularly important to design the frame geometry in such a way that the children's bike has a particularly balanced riding behavior. The child-friendly positioning of the bottom bracket and the optimal distance between the saddle and handlebars are further important factors for a child-friendly frame geometry.
STANDARD AND CHILD-FRIENDLY V-BRAKE - In the CYKE models, Puky uses standard and child-friendly V-brakes. These ensure a good braking effect and guarantee an optimal dosage of the braking force so that the rider comes to a safe stop. In contrast to conventional V-brakes, falls caused by too strong, abrupt braking power are avoided.
FREEWHEEL - FREE FLOW - In addition to the Coast-Brake (coaster brake), some of our models are equipped with a freewheel. This allows the child to set a perfect starting position at the beginning of the ride - for example at a traffic light. In this case, these vehicles have a V-brake front and rear.
SAFE ON THE ROAD - The PUKY safety set has always ensured safety on the vehicle and during the ride. The set consists of a handlebar pad, a bell, safety handlebar grips, front and rear reflectors, plastic edge protectors on the front mudguard, child-friendly, non-slip pedals with a third reflector, and a closed chain case that protects children from reaching into the drive.
Product Details
Product name

Bicycle PUKY CYKE 16-1 Alu Freewheel berry/white

Product code

PUKY-4366

Manufacturer

Barcode

4015731043666

Type

Unisex

Frame material

Aluminium

Front suspension

No

Rear suspension

No

Disc brakes

No
More
Less
Bicycle preparation options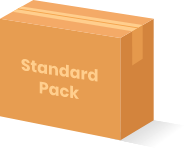 Manufacturer's packaging
You will need to prepare the bicycle for riding yourself -
Free
/ Delivery time 5-10 business days
The bicycle is sent in the original manufacturer's packaging (usually with the front wheel, handlebar, and saddle removed), which ensures the safety of the items during storage and transportation. When purchasing of a bicycle in such a packaging, the Buyer himself or his chosen bicycle mechanic must properly prepare it for use - assemble, tighten, and adjust it.
Reviews about - Bicycle PUKY CYKE 16-1 Alu Freewheel berry/white