Description - Bicycle Romet Tom 20" 2022 blue-green
IMPORTANT (last updated: 2023-03-16): Despite Covid-19 situation in most countries have normalized – the effects of this pandemic are still present. Due to sustained extremely high levels of demand in conjunction with the intense pressure on delivery chains, some parts may be replaced with alternatives of equivalent value, so bicycle will be assembled with them. Those parts may have different color, model, manufacturer and/or size, diameter for some parts (handlebar/stem/seatpost). To keep overall technical level the same, manufacturer will use technically identically matching alternatives. Changes in the production process are made during planned production, so producers do not always have the ability or obligation to give advance notice about these changes. As a result, we may not always be able to change the description and/or photo in time. If bicycle has some parts that does not match the description below and there are no compatibility/technical issues – manufacturer will not replace it! In the worst case, i.e. if a compromise cannot be found between the two parties - if you as a consumer are not happy with the replacement - the bike can be returned, but it must be unused.
Bicycle technical specifications
---
Frame:
steel
Fork:
Rigid, steel
Speeds:
1 speed
Crankset:
1 speed, 36T
Brakes:
V-brake / Coaster Brake (brakes when pedalling backwards)
Tires:
20x1.95
Rims:
steel
Hubs:
steel
Handlebar:
steel
Stem:
steel
Seat post:
steel
Saddle:
Romet
Pedals:
plastic
Accessories:
chainguard, mudguards, training wheels
Weight:
11,5 kg
Product Details
Product name

Bicycle Romet Tom 20" 2022 blue-green

Product code

2220630

Manufacturer

Barcode

5907782792770

Type

Man

Frame material

Steel

Front suspension

No

Rear suspension

No

Disc brakes

No

Year

2022
More
Less
Bicycle preparation options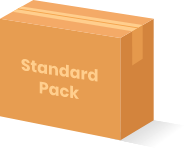 Manufacturer's packaging
You will need to prepare the bicycle for riding yourself -
Free
/ Delivery time 5-10 business days
The bicycle is sent in the original manufacturer's packaging (usually with the front wheel, handlebar, and saddle removed), which ensures the safety of the items during storage and transportation. When purchasing of a bicycle in such a packaging, the Buyer himself or his chosen bicycle mechanic must properly prepare it for use - assemble, tighten, and adjust it.
Reviews about - Bicycle Romet Tom 20" 2022 blue-green