Description - Bicycle Embassy Silverlu ALU 26" Deluxe 2022
EMBASSY is all about iconic American cruisers! Classic retro style frame design, urban equipment and astonishing overall look. Bicycles are available in either single speed, either 3 or 7 internal Shimano Nexus gears. All of which is ideal for city use because of simple care and trouble-free long lasting operation. The lighweight frame is made from high quality durable 6061 aluminium, which is used in aviation. The frames are painted with high quality paint and then covered with durable varnish. Comfortable lowered frame is designed for easy entry and exit. Wide 60mm tires and a cushioned bicycle saddle with springs will increase the comfort of cycling, both in the city and on forest bike paths. Curbs, sand and even chuckholes are not an obstacle for this bike. In turn, wider than the standard, the cruiser type handlebar helps to maintain the relaxed position of the body while riding - the back is straight, and the elbows and wrists are balanced. You can adjust both saddle and handlebar height to your preferences. You can expect good quality as every bicycle is carefully assembled by hand in Poland. DELUXE series is equipped with everything necessary for comfortable cycling. The bike in this version includes a lightweight rear carrier, front drum brake of excellent quality, and a set of original accessories with a basket. Such practical solutions combined with unique design will enchant even the most demanding. All speed versions have rear coaster brake - you can brake by pedalling backwards.3 OPTIONS AVAILABLE - can be selected below the price (photo shows only 3-speed version)):1-Speed3-Speed Shimano NEXUS internal gears7-Speed Shimano NEXUS internal gearsFRAME: Aluminium (6061), size - M (suitable from 155 to 175 cm height)GRIPS: Eco leather (includes colorful cover)SADDLE: Wide, with springs, made from Eco leather (includes colorful cover)HANDLEBAR: Cruiser "Montana"RIMS: 26", aluminium, paintedTYRES: 26 x 2.35 inches (ETRTO: 60-559 mm)BRAKES: Front - drum brake Sturmey Archer, rear - Coaster brake (brakes when pedalling backwards)HUBS: front - Aluminium, machinery bearingsPEDALS: retro style, made from aluminium, anti-slipLIGHTS: front - Retro LEDMUDGUARDS: Included, for front and rear wheelCARRIER: AluminiumACCESSORIES: Basket, made from wicker, maximum load - 10 kg (includes colorful inside cover)SPEEDS (optional): 1 OR 3 OR 7WEIGHT: ~ 15 kg (1-speed)Please note: models that are not in our stock are delivered within about 2 weeks after order is placed.
Product Details
Product name

Bicycle Embassy Silverlu ALU 26" Deluxe 2022

Product code

EMB20026

Manufacturer

Barcode

5902898105612

Type

Woman

Frame material

Aluminium

Front suspension

No

Rear suspension

No

Disc brakes

No

Year

2022
More
Less
Bicycle preparation options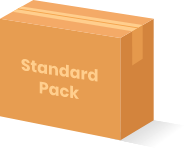 Manufacturer's packaging
You will need to prepare the bicycle for riding yourself -
Free
/ Delivery time 5-10 business days
The bicycle is sent in the original manufacturer's packaging (usually with the front wheel, handlebar, and saddle removed), which ensures the safety of the items during storage and transportation. When purchasing of a bicycle in such a packaging, the Buyer himself or his chosen bicycle mechanic must properly prepare it for use - assemble, tighten, and adjust it.
Reviews about - Bicycle Embassy Silverlu ALU 26" Deluxe 2022