LT

Your shopping cart is empty.
Welcome to BIKKO International bicycle internet shop
Please select your country of residence
You can change the selection afterwards in the top right corner.
Please note: if you are from Estonia, Finland, Latvia, or Lithuania you will be redirected to local dedicated bicycle internet shop.
Crosso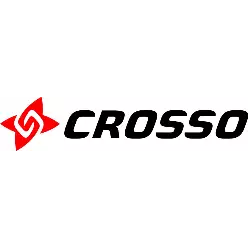 High-quality CROSSO travel bags are a great and inexpensive choice for your travels. The extremely strong Cordura and Tarpaulin materials remain resistant to rain and dirt even in the most challenging situations. In addition, they are extremely easy to clean. A reliable tight-fitting construction with buckles will protect your belongings from rain, mud, and dust! Functional design, comfort, and a wide choice of capacity - features that are important when travelling long distances. Crosso also makes lightweight yet strong front and rear carriers.

More information about Crosso bags: http://crosso.pl/en/

https://www.youtube.com/watch?v=jxjQ9h3GQTk

Installation of the carrier and bags: https://www.youtube.com/watch?v=2AFY_y_Ss94

How Crosso bags are made: https://www.youtube.com/watch?v=S02kKjSY-1M

Assortment of Cross bicycle bags: https://www.bikko.lt/crosso-dviraciu-krepsiai
More
Less
Sorry, but there are no products available to offer.