LT

Your shopping cart is empty.
Welcome to BIKKO International bicycle internet shop
Please select your country of residence
You can change the selection afterwards in the top right corner.
Please note: if you are from Estonia, Finland, Latvia, or Lithuania you will be redirected to local dedicated bicycle internet shop.
Dahon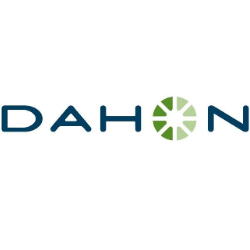 The DAHON company was founded in 1982 by Dr. David Hon and Henry Hon, who relied on the vision of "green" transportation and the passion to create vehicles that not only maintain and strengthen people's health, but also protect the environment. Over 30 years of innovation, the company has sold more than 5 million folding bikes and filed over 220 patents, which are used in 98% of folding bikes. Under the guidance of Dr. Hon, known as the father of modern folding bicycles, and his brother Henry, the company has become a leader among folding bike manufacturers, using the very latest technology in their manufacturing. The company believes that the pleasure of riding folding bikes can and should be the same or even greater than riding traditional bikes.

More information about DAHON folding bikes: http://dahon.com
More
Less
Sorry, but there are no products available to offer.