Description - Scooter HyperMotion Dragster white
It is the perfect equipment for those seeking maximum comfort. KIDZ MOTION Dragster scooter is one of the few that has been equipped with a dual suspension - perfectly eliminates unevenness of the terrain giving unparalleled driving experience. Designed for children above 12 years old and for teenagers as well. Ideal for playing with friends or can be used for transportation to school. Thanks to its parameters, this scooter is more durable and faster. Riding on it is much more comfortable than on a traditional 2 wheeled scooter.Made of quality aluminium and durable plasticEasily foldable frame for convienient transportation and storageAdjustable handlebar height from 88 to 103,5 cm with convenient Quick Release leverPrecise high quality machinery ball bearings with highest ABEC-9 rating for smooth and silent riding200mm diameter front and rear wheels made of high quality polyurethaneHeadset with ball bearingsFront mudguard protects from dirt and waterKickstandRear mudguard not only protects from dirt and water, but is used as a foot breakMaximum load: 100 kgSIZE (Length x Width x Height): 93 x 31.5 x 88 cmWeight: 5.5 KgComfortable gripsAnti-slip platformThe product meets the requirements of CE-EN71 safety standard for toys.
Product Details
Product name

Scooter HyperMotion Dragster white

Product code

KDZ20007

Manufacturer

Barcode

5900168932845

Type

Unisex

Frame material

Steel

Front suspension

No

Rear suspension

No

Disc brakes

No

Year

2020
More
Less
Bicycle preparation options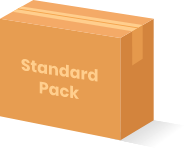 Manufacturer's packaging
You will need to prepare the bicycle for riding yourself -
Free
/ Delivery time 5-10 business days
The bicycle is sent in the original manufacturer's packaging (usually with the front wheel, handlebar, and saddle removed), which ensures the safety of the items during storage and transportation. When purchasing of a bicycle in such a packaging, the Buyer himself or his chosen bicycle mechanic must properly prepare it for use - assemble, tighten, and adjust it.
Reviews about - Scooter HyperMotion Dragster white