LT

Your shopping cart is empty.
Welcome to BIKKO International bicycle internet shop
Please select your country of residence
You can change the selection afterwards in the top right corner.
Please note: if you are from Estonia, Finland, Latvia, or Lithuania you will be redirected to local dedicated bicycle internet shop.
Bicycle preparation options
Description - Brake pad shoes Shimano S70C
For use with Shimano Deore XT BR-T780 brakes. The S70C performs well in dry conditions and tends to be low noise. Wears in muddy conditions.These brake blocks can also be used on the following brakes:- Shimano Deore XT BR-M770- Shimano Deore XT BR-M760- Shimano Deore XT BR-M750- Shimano Deore XT BR-M739- Shimano Deore XT BR-M737- Shimano BR-M600- Shimano Deore LX BR-M580- Shimano Deore LX BR-M570- Shimano Deore BR-M530- Shimano Deore BR-M510- Shimano BR-M432- Shimano Alivio BR-M431- Shimano Alivio BR-M430- Shimano Acera BR-M422- Shimano BR-M421- Shimano BR-M420- Shimano Acera BR-M330- Shimano Deore LX BR-T670- Shimano Deore LX BR-T660- Shimano Deore BR-T610- Shimano Alivio BR-T4010- Shimano Nexave BR-T300- Shimano DXR BR-MX70- Shimano Alivio BR-MC18- Shimano BR-R550
Product Details
Product name

Brake pad shoes Shimano S70C

Product code

Y8A298030

Manufacturer

Barcode

4524667075264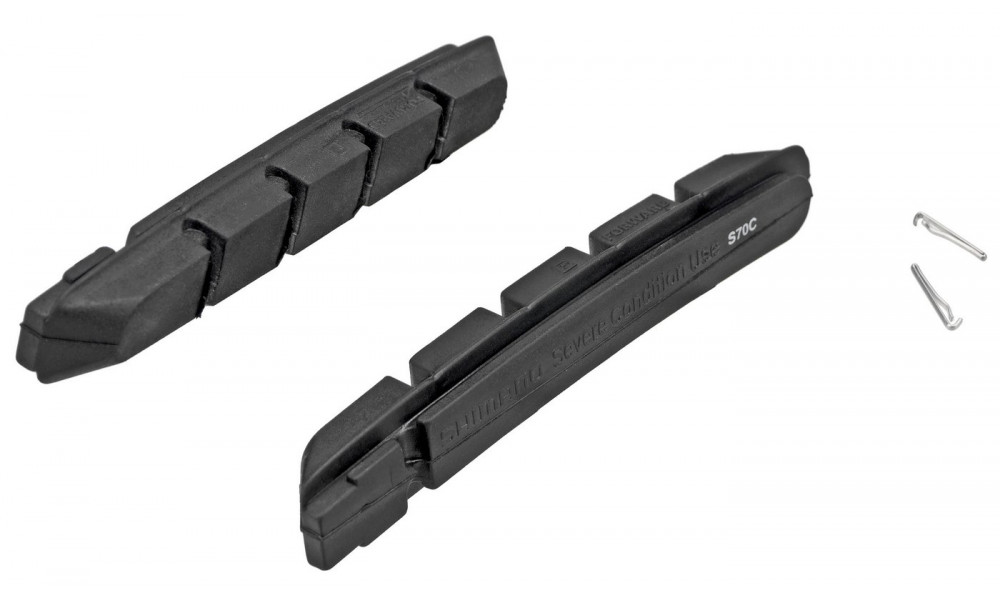 Cookies
In order to ensure the quality of your browsing, this website uses cookies for statistical and marketing purposes . By clicking the "Accept" button or continuing to browse, you confirm your consent to the saving of cookies. You can withdraw your consent at any time by changing your internet browser settings and deleting saved cookies. More information
Targeted cookies
Third party cookies used for analytics purposes.
Also, these cookies are used to present customized advertisements to you. They limit ads so that you only see them a certain number of times and help us measure the effectiveness of our advertising campaigns.
Functionality cookies (essential)
Necessary for browsing the website and using its functions.
Improve your browsing experience by remembering previously made settings and choices.