LT

Your shopping cart is empty.
Welcome to BIKKO International bicycle internet shop
Please select your country of residence
You can change the selection afterwards in the top right corner.
Please note: if you are from Estonia, Finland, Latvia, or Lithuania you will be redirected to local dedicated bicycle internet shop.
Bicycle preparation options
Description - Brakes caliper front Shimano DURA-ACE BR-R9110
The DURA-ACE groupset is the result of Shimano's ongoing passion for technology. This is reflected in every single component in the groupset. All components are joined together to work as one, reinforcing each other for unparalleled performance. This is how DURA-ACE achieves ultimate supremacy. The Direct Mount Type Brake Caliper has an increased overall braking performance. A better clearance for a wider tire makes for a more comfortable ride on rough roads. Intuitive braking control for a smooth and light operation.Pad Angel Adjust: yesTitanium Cable Anchor Bolt: yesTitanium Pivot Bolt: yes (fixing bolt)Material: brake arch: aluminumWeight: approx. 150 gFor FRONTFront Mount: direct on forkBrake pad: Standard Aluminium R55C4Max. tire width: 28 mmRim width: 19-26 mmReach: 51 mmArch spring tension adjustment cannot be carried outThe BR-R9110 can be combined with the following dual-control levers:ST-R9100, ST-R9150, ST-R9160, ST-9070, ST-9071, ST-9001, ST-9000, ST-6870, ST-6871, ST-6800, ST-6770, ST-6700, ST-5800, ST-5700, ST-4700, ST-4600, ST-R3000, ST-3500, ST-2400, ST-R460, ST-R353, ST-R350Other combinations should not be used under any circumstances.SLR-EVSLR-EV is SLR with a dual symmetric pivot brake calliper. The short arm brake design employs two bearings and a roller to realize greater efficiency in the pivot area and deliver superior modulation and braking power. Art. Nr.: IBRR9110F83
Product Details
Product name

Brakes caliper front Shimano DURA-ACE BR-R9110

Product code

IBRR9110F83

Manufacturer

Barcode

4524667741695
Reviews about - Brakes caliper front Shimano DURA-ACE BR-R9110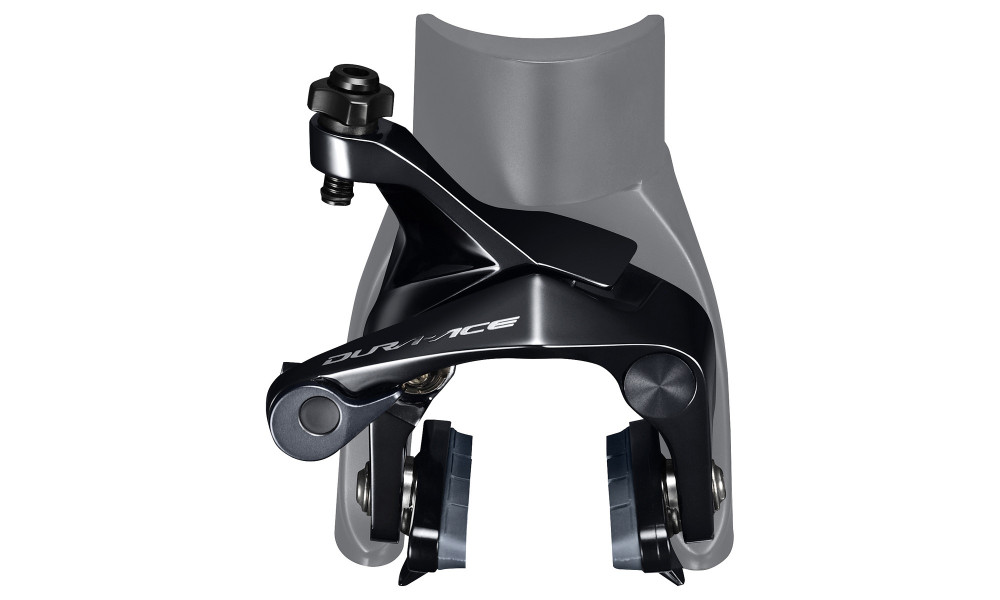 Cookies
In order to ensure the quality of your browsing, this website uses cookies for statistical and marketing purposes . By clicking the "Accept" button or continuing to browse, you confirm your consent to the saving of cookies. You can withdraw your consent at any time by changing your internet browser settings and deleting saved cookies. More information
Targeted cookies
Third party cookies used for analytics purposes.
Also, these cookies are used to present customized advertisements to you. They limit ads so that you only see them a certain number of times and help us measure the effectiveness of our advertising campaigns.
Functionality cookies (essential)
Necessary for browsing the website and using its functions.
Improve your browsing experience by remembering previously made settings and choices.