LT

Your shopping cart is empty.
Welcome to BIKKO International bicycle internet shop
Please select your country of residence
You can change the selection afterwards in the top right corner.
Please note: if you are from Estonia, Finland, Latvia, or Lithuania you will be redirected to local dedicated bicycle internet shop.
Bicycle preparation options
Description - Chain Shimano DEORE CN-HG54 10-speed
HG-X Chain uses a directional design with specifically shaped inner and outer plates to optimise shifting over the chainset and cassette. Outer plate design has been developed to reduce the chance of chain suck. The inner plate has been developed for better contact with gears providing smoother shifting under high load, giving efficient pedalling, increased rigidity and near silent running. Durability is assured through a chromising treatment on link pins, and the heat treatment of rollers, pins, and plates. Open design of inner links increase mud shedding ability. Mushrooming of the pins gives unsurpassed side-plate retention, enabling the chain to far exceed the BS/ISO standard for breaking force. Chain is optimised for Shimano 10-speed HG-X MTB drivetrains only. Corrosion-resistant grey finish on inner and outer plates. Group: Shimano Deore SHIMANO DEORE CN-HG54 is one of the most popular chain choice for 9-speed drivetrain systems. Group: Shimano Deore Can be used for 1x9/2x9/3x9-speed MTB, Road, Gravel, Trekking and other types of bicycles Length: 116 links Weight: ~ 273 g To join a chain, a chain tool is required. Chain length shortening might be neccessary for your system.
Product Details
Product name

Chain Shimano DEORE CN-HG54 10-speed

Product code

ICNHG54116I

Manufacturer

Barcode

4524667722960
Reviews about - Chain Shimano DEORE CN-HG54 10-speed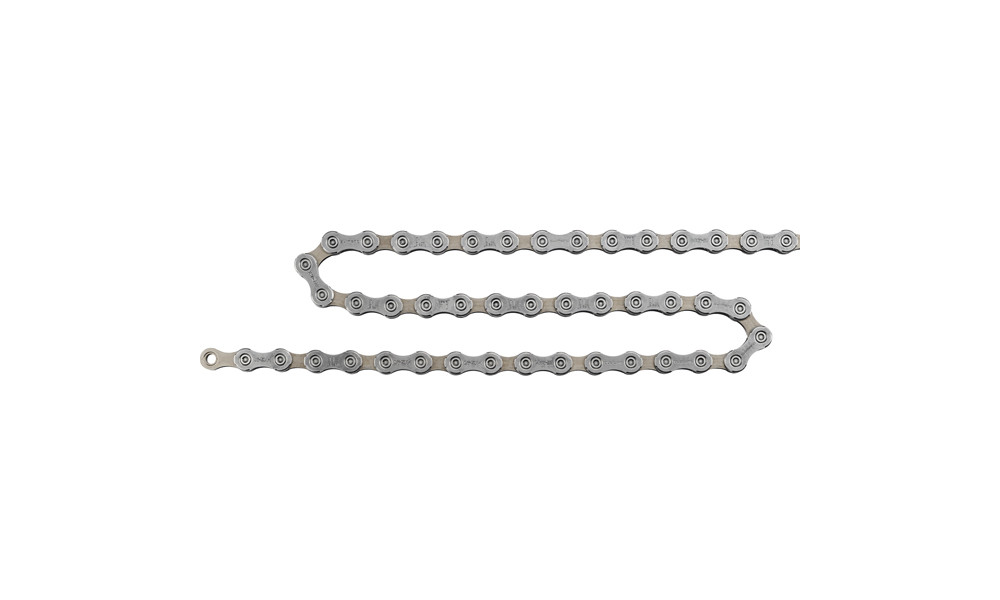 Cookies
In order to ensure the quality of your browsing, this website uses cookies for statistical and marketing purposes . By clicking the "Accept" button or continuing to browse, you confirm your consent to the saving of cookies. You can withdraw your consent at any time by changing your internet browser settings and deleting saved cookies. More information
Targeted cookies
Third party cookies used for analytics purposes.
Also, these cookies are used to present customized advertisements to you. They limit ads so that you only see them a certain number of times and help us measure the effectiveness of our advertising campaigns.
Functionality cookies (essential)
Necessary for browsing the website and using its functions.
Improve your browsing experience by remembering previously made settings and choices.