Product Details
Galingi diskiniai stabdžiai ir sklandžiai veikianti amortizuojanti šakė išplės jūsų kelionių horizontus. Trokštate pasivažinėti bekele? Aim Pro yra tai, kas išpildys jūsų troškimą. Sukurtas panaudojant kruopščiai atrinktų komponentų rinkinį, šis dviratis yra puikus pagalbininkas, kuris nuveš jus dar toliau. Galingi hidrauliniai diskiniai stabdžiai užtikrina jums reikalingą valdymą bet kokiame kelyje ar ant bet kokio tako paviršiaus bet kokiu oru. 100 mm amortizuojanti šakė suteikia daugiau patogumo duobėtose gatvėse ir šaknimis išraizgytuose ar akmenuotuose takuose. Patikimos legendinės Shimano pavaros leidžia lengvai įveikti net ir stačiausias įkalnes. Jei norite dviračio, kuris greitai, saugiai ir intuityviai reaguotų į jūsų veiksmus, Aim užtikrins tikslų valdymą ir daug pastangų nereikalaujantį įsibėgėjimą – jo viršutiniai ir apatiniai rėmo vamzdžiai turi specialius profilius. Pagamintas iš 6061 aliuminio naudojant mūsų pažangų mechaninį rėmo formavimo procesą – tai jūsų dviračio lengvo, patogaus ir tvirto rėmo garantija. Viduje nutiesti trosai užtikrina sklandų jūsų pavarų veikimą ir mažesnį priežiūros poreikį, o manevringumui sukurta rėmo geometrija garantuoja puikų valdymą ir kelionę be rūpesčių. Bagažinės ir purvasaugių tvirtinimo taškai suteikia daugiau universalumo.


SVARBU: Besitęsianti Covid-19 situacija ir ypač didelė dviračių paklausa lėmė ir įtakoja problemas visose tiekimo grandinėse. Dėl šios priežasties dalis dviračio modelyje suplanuotų naudoti dalių gali būti pakeistos alternatyvomis, o dviratis pagamintas su jomis. Šios dalys gali skirtis išvaizda, modeliu, gamintoju ar kt., tačiau pagal techninį lygį gamintojas naudos techniškai artimas alternatyvas. Pakeitimai gamybos proceso metu daromi vykstant suplanuotai gamybai, todėl gamintojai ne visada turi galimybių ir nėra įsipareigoję apie juos pranešti iš anksto. Jeigu gauto dviračio nuotrauka ir/ar aprašymas skiriasi nuo pateiktos informacijos internete ir dėl to nėra techninių suderinamumo ar eksploatacijos problemų – gamintojas tokių dalių nekeis ir pretenzijų dėl to nepriims! Jei Jums kaip vartotojui toks pakeitimas nebus priimtinas, dviratį bus galima grąžinti, tačiau jis turi būti nenaudotas.

RĖMAS: Aliumininis Lite, Aukštos kokybės mechaninis vamzdžių lenkimas, Dvigubai stiprintas, Šarvai/troseliai nutiesti rėmo viduje, Į apačią platėjantis vairo kolonėlės vamzdis (TAPERED), Tiesaus stabdžių suportų tvirtinimo taškai (FLAT MOUNT), SIC bagažinės tvirtinimo taškai, FM tvirtinimas pastatymo kojelei
ŠAKĖ: SR Suntour XCT, 100mm
VAIRO KOLONĖLĖ: CUBE FPH868, Viršus 1 1/8", Apačia 1 1/2", pusiau integruota
VAIRO IŠKYŠA: CUBE Performance Stem Pro, 31.8mm
VAIRAS: CUBE Rise Trail Bar, 680mm
VAIRO RANKENĖLĖS: ACID React
GALINIS PAVARŲ PERMETĖJAS: Shimano RD-M360, 8-pavarų
PRIEKINIS PAVARŲ PERMETĖJAS: Shimano FD-M315, Top Swing, 31.8mm užveržėjas
PAVARŲ PERJ. RANKENĖLĖS: Shimano SL-M315, Rapidfire-Plus
STABDŽIAI: Tektro HD-M275 / TKD-150, hidrauliniai diskiniai (160/160)
PRIEKINIS ŽVAIG. BLOKAS: Shimano FC-M315, 36x22T
GALINIS ŽVAIG. BLOKAS: Shimano CS-HG31, 11-34T
GRANDINĖ: KMC Z8.3
RATLANKIAI: CUBE ZX20, 32H, Disc
ĮVORĖS: CUBE Alloy Light, QR, 6-Bolt
PADANGOS: CUBE IMPAC Smartpac, 2.25
PEDALAI: CUBE plastikiniai MTB
BALNELIS: Natural Fit Venec Lite
BALNELIO LAIKIKLIS: CUBE Performance Post, 27.2mm, Užveržėjas: CUBE Varioclose, 31.8mm
SVORIS: 14.6 kg
PAVARŲ SKAIČIUS: 16


Informacija apie pakuotę (apytiks.): Dėžės dydis metrais (1.4 x 0.24 x 0.78); Svoris su įpakavimu (17.53 kg)


Gamintojo rekomenduojamos pastatymo kojelės, bagažinės ir skydeliai:
Suderinamų bagažinių sąrašas: https://bit.ly/3hxD0qF
Suderinamų skydelių sąrašas: https://bit.ly/2XjpGyP
Suderinamų pastatymo kojelių sąrašas: https://bit.ly/3k9dycX

Ši informacija skirta tik CUBE 2022 kolekcijai. Sąrašuose pateikta informacija tik apie CUBE/ACID/RFR prekinių ženklų kojeles, bagažines ir skydelius. Dviračiams gali tikti ir kitų gamintojų priedai. Jei nesate tikri dėl suderinamumo – kreipkitės.

Visas rėmų geometrijų lenteles ir kitą papildomą informaciją galite rasti oficialioje gamintojo svetainėje: www.cube.eu
2022 modelių apžvalga (Subtitrai Anglų k.):


More
Less
Product name

Bicycle Cube Aim Pro 29 olive'n'orange 2022

Product code

501310 - 18 - 29 - M

Manufacturer

Barcode

4054571355256

Type

Man

Frame material

Aluminium

Front suspension

Yes

Rear suspension

No

Disc brakes

Yes

Year

2022
More
Less
Bicycle preparation options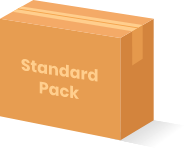 Manufacturer's packaging
You will need to prepare the bicycle for riding yourself -
Free
/ Standard delivery time
The bicycle is sent in the original manufacturer's packaging (usually with the front wheel, handlebar, and saddle removed), which ensures the safety of the items during storage and transportation. When purchasing of a bicycle in such a packaging, the Buyer himself or his chosen bicycle mechanic must properly prepare it for use - assemble, tighten, and adjust it.
Reviews about - Bicycle Cube Aim Pro 29 olive'n'orange 2022